Regular price
Sale price
AED 999
Unit price
per
Liquid error (snippets/price line 86): divided by 0% OFF
Sold out
Model:              SGW8500HD
Status:               New Display Unit
Condition:         Excellent
Power Cable:     Yes
Box:                   Yes, Another Box
Returns:            10 days money back guarantee

The Super General 8KG Fully Automatic Washing Machine, model SGW8500HD, is a home appliance designed to simplify the process of doing laundry. While I don't have specific information about this exact model as my training data only goes up until September 2021, I can provide you with some general information about fully automatic washing machines and what features you can typically expect to find.
Fully automatic washing machines, as the name suggests, handle the entire washing process automatically, from filling the water to drying the clothes. They are equipped with advanced features and functions to make laundry tasks more convenient and efficient.
Here are some common features you might find in a fully automatic washing machine:
Capacity: The Super General SGW8500HD you mentioned has an 8kg capacity, which indicates the maximum weight of laundry it can handle in a single wash cycle. This capacity is suitable for medium-sized households.

Load Type: Fully automatic washing machines typically come in two load types: top load and front load. Without more information, I cannot determine which load type the SGW8500HD belongs to. Top-load machines have a lid on the top and are generally more affordable, while front-load machines have a door on the front and tend to be more energy-efficient.

Wash Programs: These machines offer various wash programs tailored for different types of fabrics and levels of dirtiness. Common programs include regular, delicate, heavy-duty, quick wash, and more. Some models also provide customizable wash settings to suit specific needs.

Controls and Display: Fully automatic washing machines usually have electronic controls and a digital display panel for ease of use. The controls allow you to select the desired wash program, adjust settings like temperature and spin speed, and monitor the progress of the cycle.

Water Efficiency: Modern washing machines are designed to be water-efficient, using sensors and algorithms to determine the optimal water level for each load. This helps conserve water while still ensuring effective cleaning.

Energy Efficiency: Look for washing machines with high energy efficiency ratings. Energy-efficient models consume less electricity, reducing both your carbon footprint and energy costs over time.

Spin Speed: The spin speed determines how fast the drum rotates during the spin cycle to remove excess water from the clothes. Higher spin speeds result in drier clothes at the end of the cycle.

Additional Features: Some washing machines may offer additional features such as child lock, delay start, steam wash, inverter motor for quieter operation, and smart connectivity options.
Remember to refer to the product specifications and user manual for accurate details about the Super General SGW8500HD washing machine, as features and functionalities can vary between different models and manufacturers.
View full details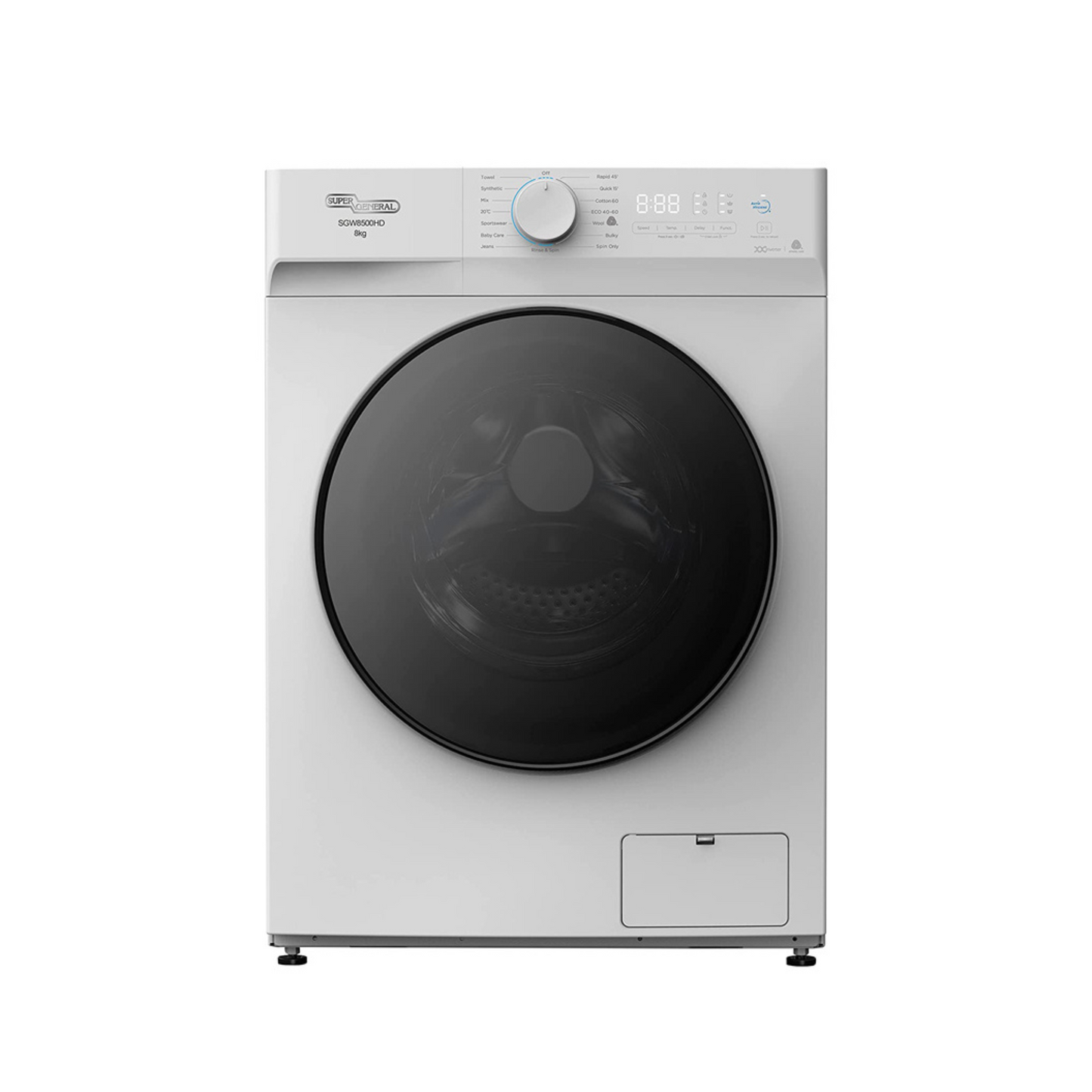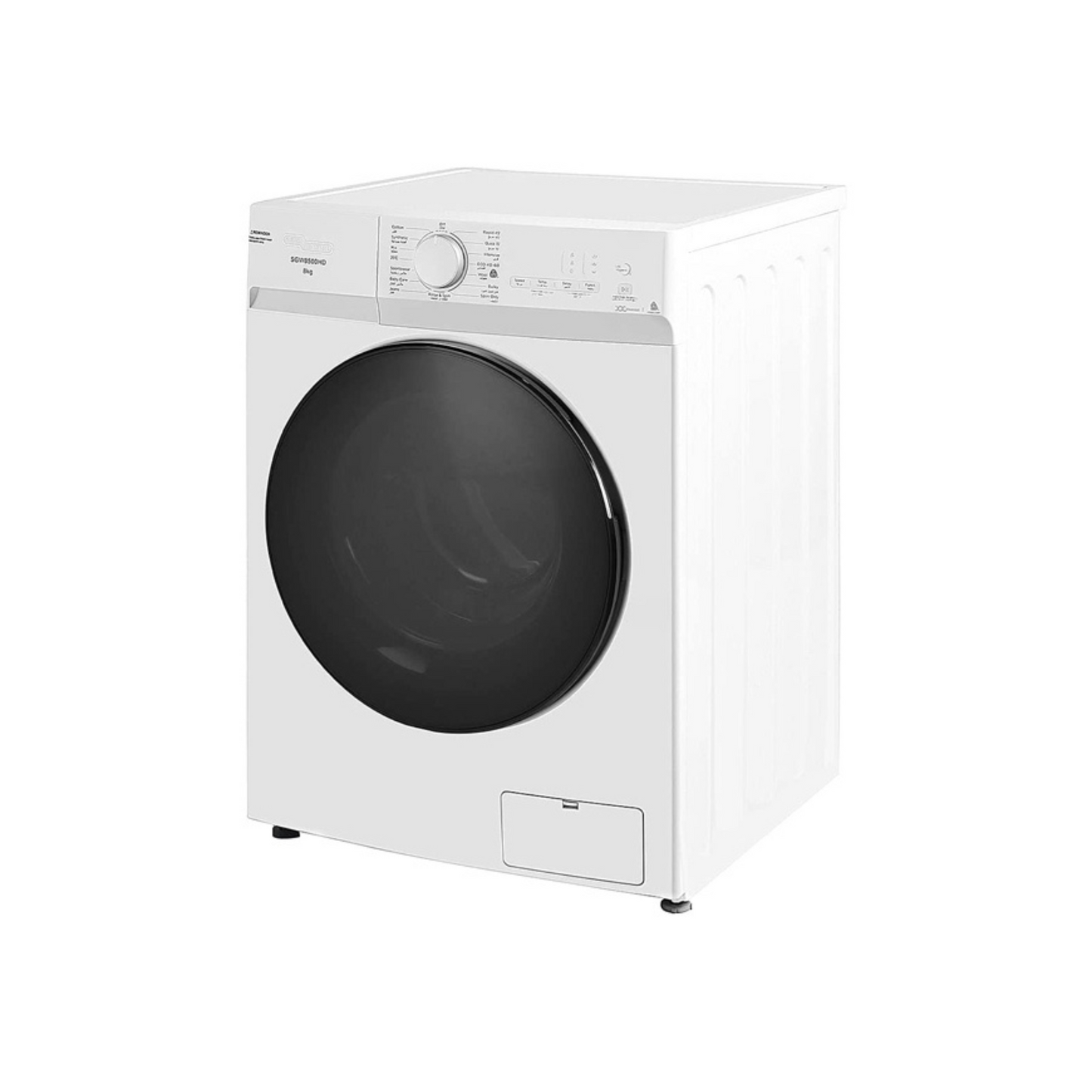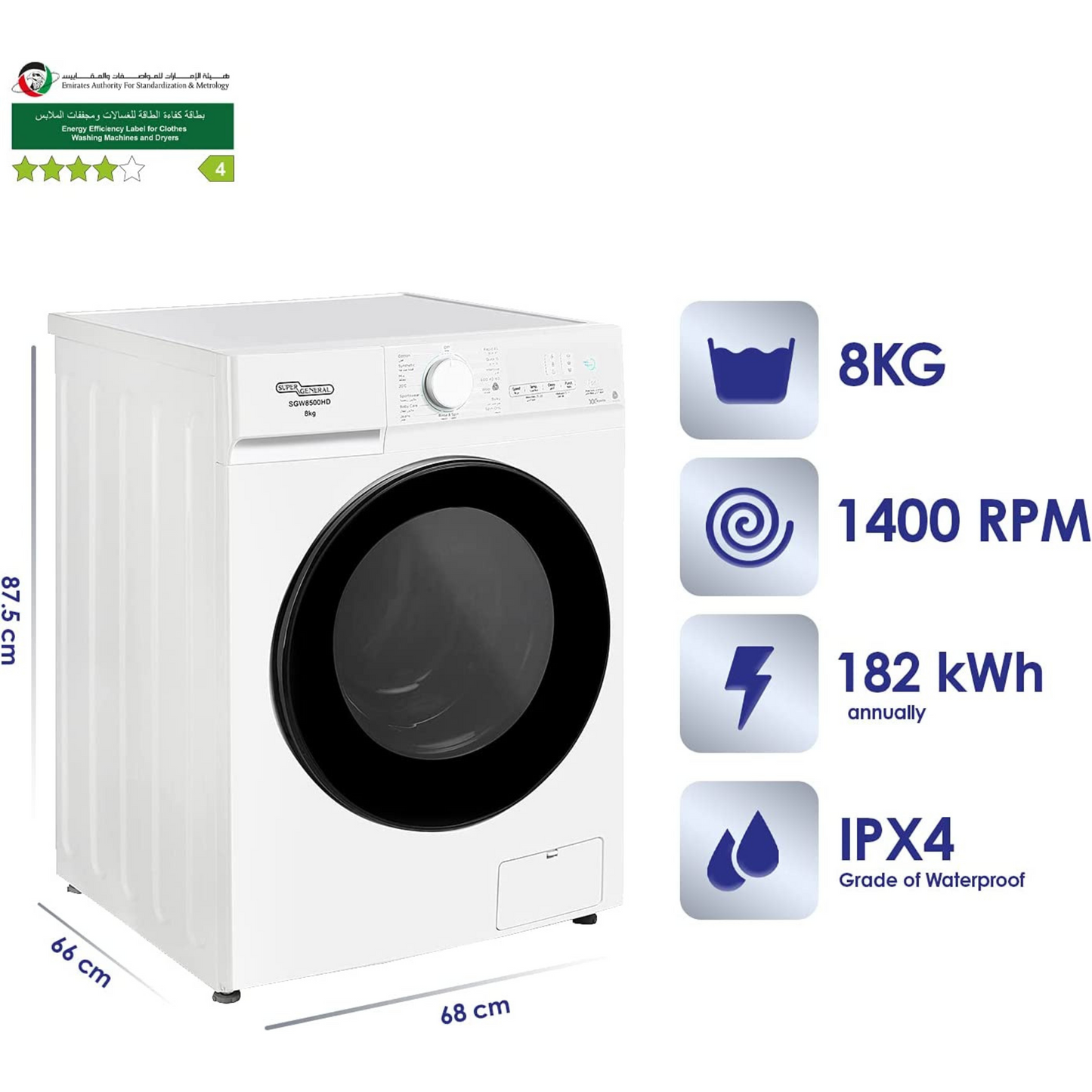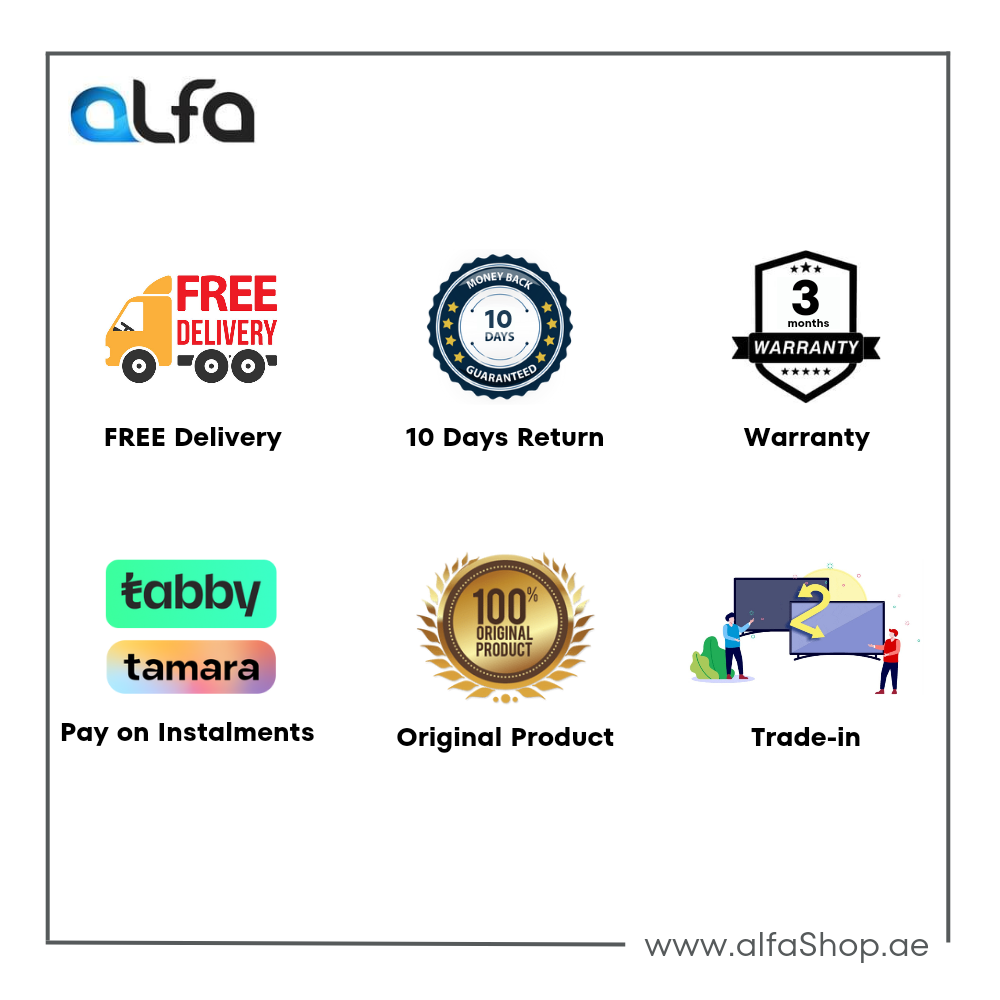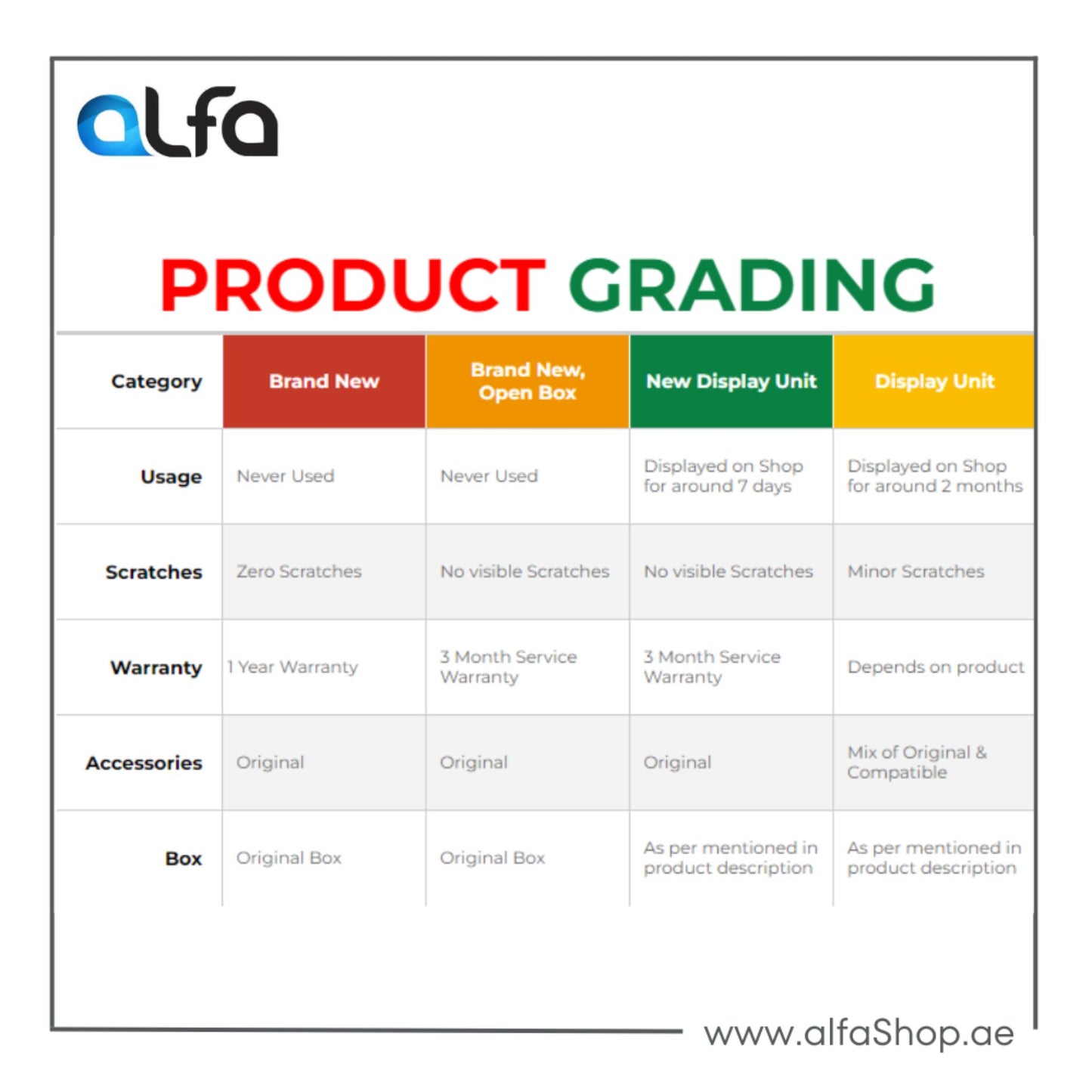 FREE Delivery

FREE Shipping in Dubai, Sharjah & Ajman

10-Days Return

Peace of mind with 10 Days Money Back

Original Products

Get authentic items with Warranty