Regular price
Sale price
AED 799
Unit price
per
Liquid error (snippets/price line 86): divided by 0% OFF
Sold out
Model:              MF100
Category:          New Display Unit
Condition:         Excellent
Power Cable:     Yes
Box:                   Yes, Another Box
Returns:            10 days money back guarantee|

The Midea 7KG Fully Automatic Washing Machine, model MF100, is a home appliance designed to provide convenience and efficiency in laundry tasks. As my knowledge cutoff is in September 2021, I might not have specific information about this exact model. However, I can give you general information about fully automatic washing machines and their features.
Here are some common features you might find in a fully automatic washing machine like the Midea MF100:
Capacity: The Midea MF100 has a 7kg capacity, which indicates the maximum weight of laundry it can handle in a single wash cycle. This capacity is suitable for small to medium-sized households.

Load Type: Without specific details about the Midea MF100, it's difficult to determine the load type. Fully automatic washing machines typically come in two types: top load and front load. Top-load machines have a lid on the top, while front-load machines have a door on the front. Each type has its advantages, such as accessibility and space-saving.

Wash Programs: Fully automatic washing machines offer multiple wash programs designed for different fabric types and levels of dirtiness. These programs may include options like regular, delicate, quick wash, heavy-duty, and more. The Midea MF100 may have a selection of wash programs to cater to various laundry needs.

Controls and Display: Fully automatic washing machines often feature electronic controls and a digital display panel. These controls allow you to select the desired wash program, adjust settings such as temperature and spin speed, and monitor the progress of the cycle.

Water Efficiency: Most modern washing machines, including fully automatic models, are designed to be water-efficient. They often have sensors and algorithms that determine the optimal water level for each load, reducing water wastage while still ensuring effective cleaning.

Energy Efficiency: Energy efficiency is an important consideration for washing machines. Look for models with high energy efficiency ratings, as they consume less electricity, leading to reduced energy costs and environmental impact over time.

Spin Speed: The spin speed indicates how fast the drum rotates during the spin cycle to extract excess water from the clothes. Higher spin speeds result in drier clothes at the end of the cycle. The Midea MF100 may have adjustable spin speed settings or predefined options.

Additional Features: Fully automatic washing machines often come with additional features to enhance convenience and performance. These may include features such as delay start, child lock, inverter motor for quieter operation, steam wash, smart connectivity options, and more.
Remember to consult the product specifications and user manual of the Midea MF100 for accurate and detailed information regarding its specific features and functionalities.
View full details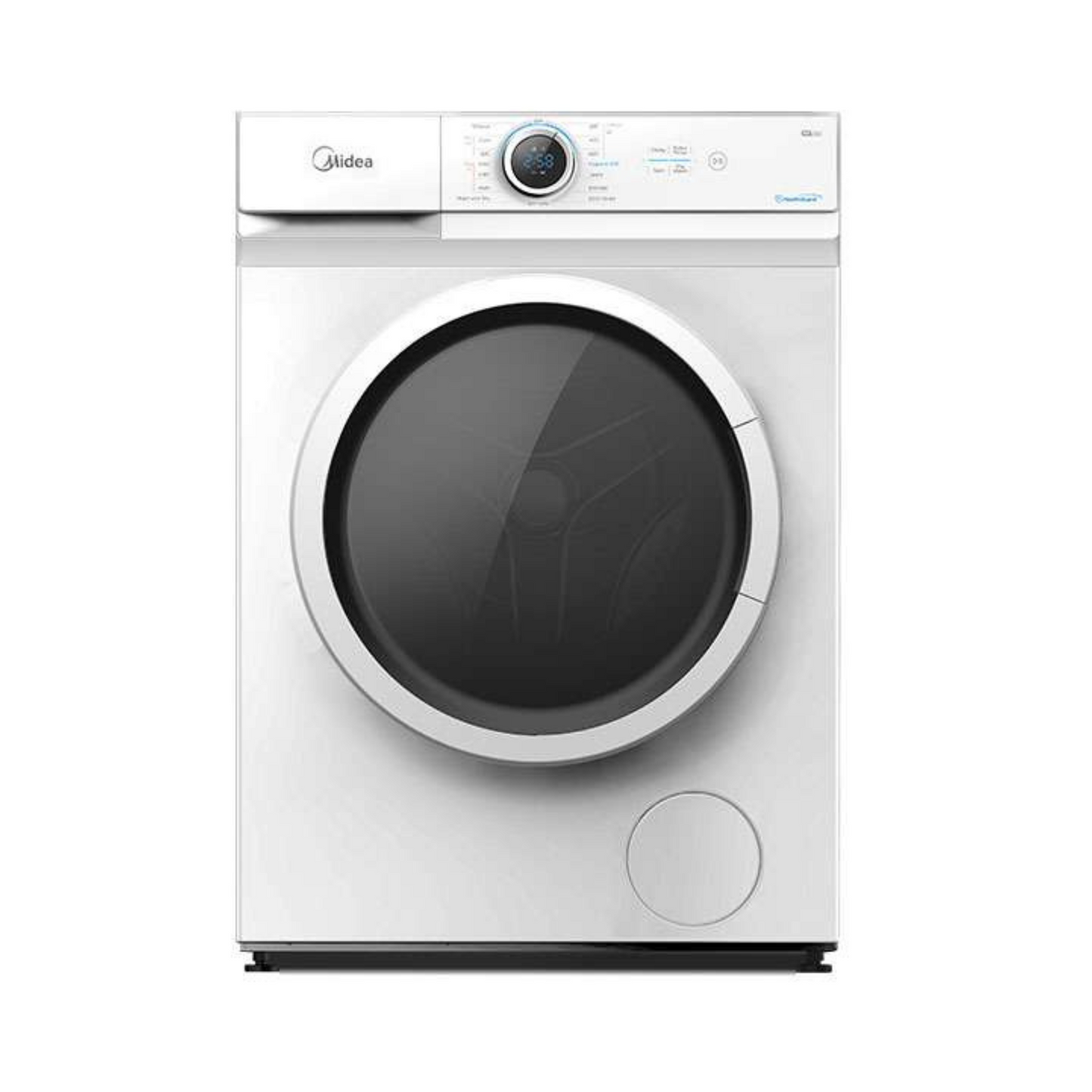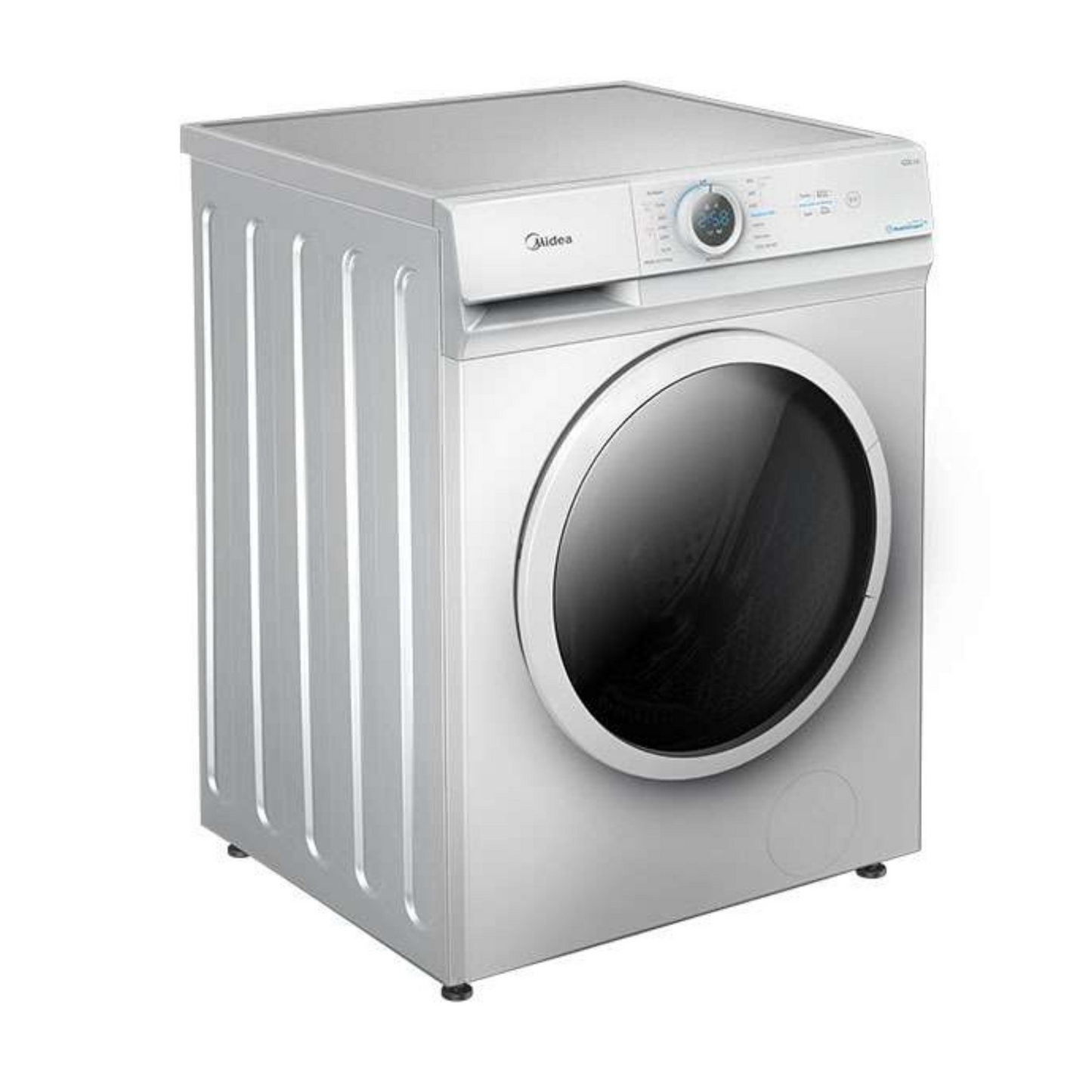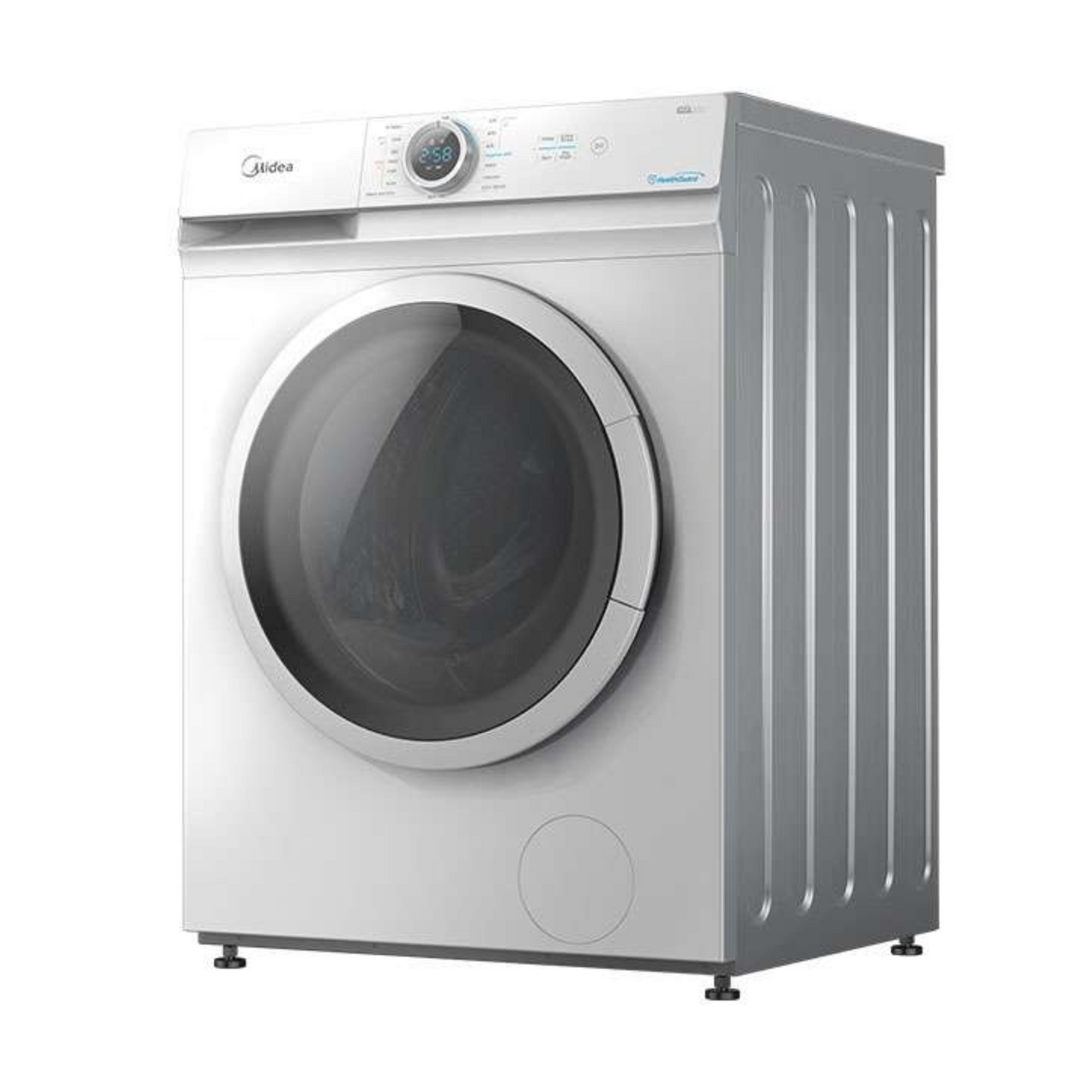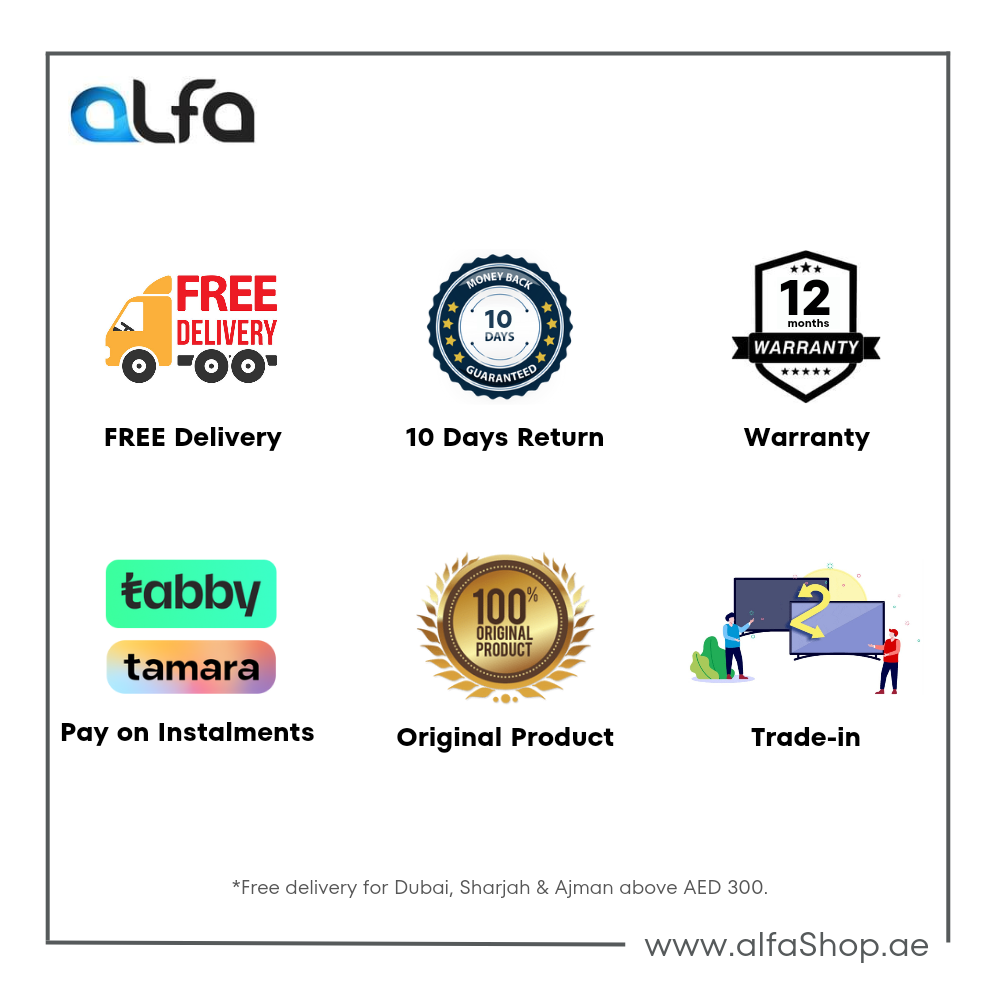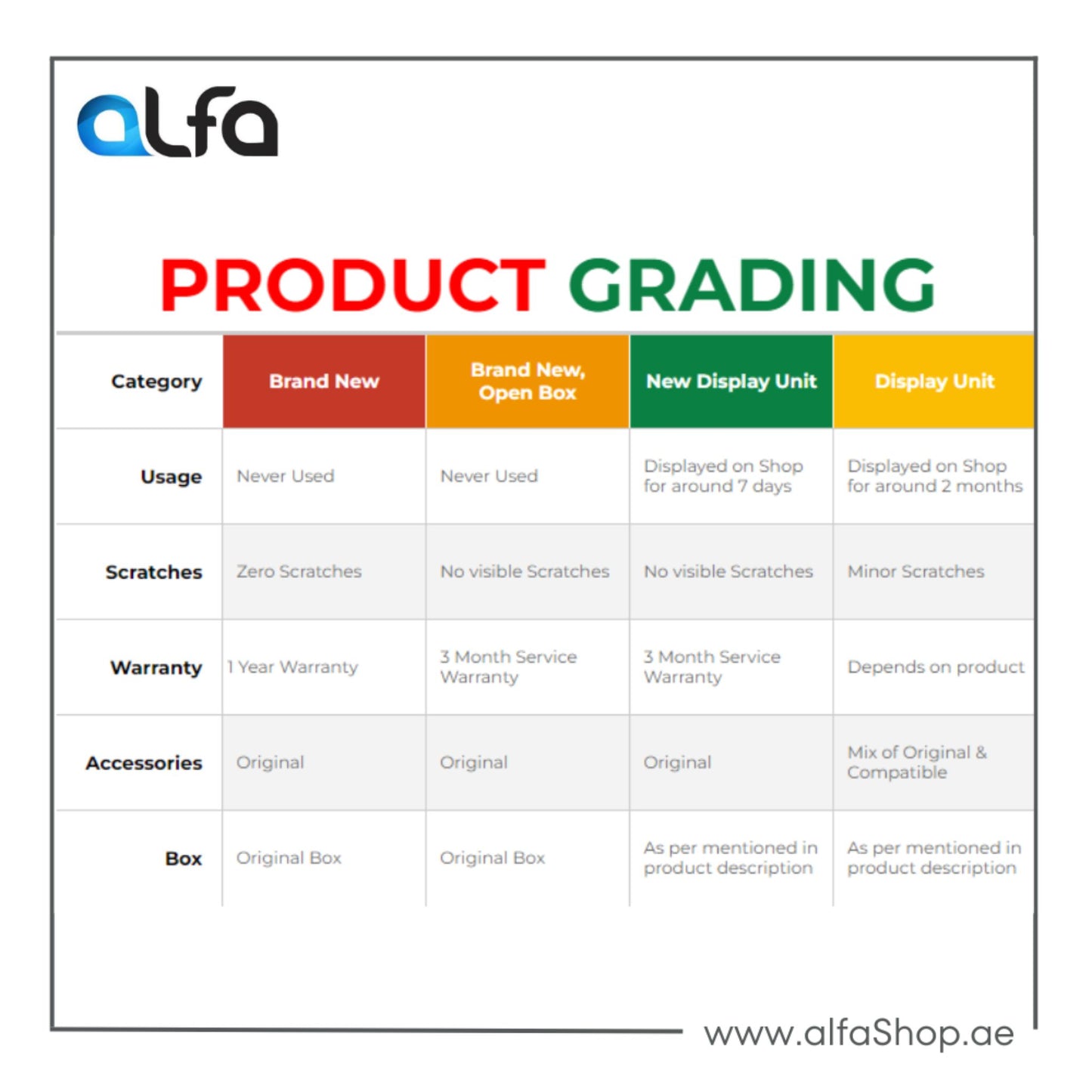 FREE Delivery

FREE Shipping in Dubai, Sharjah & Ajman

10-Days Return

Peace of mind with 10 Days Money Back

Original Products

Get authentic items with Warranty