Regular price
Sale price
AED 799
Unit price
per
Liquid error (snippets/price line 86): divided by 0% OFF
Sold out
Model:              HWM-V710-W
Status:               New Display Unit
Condition:         Excellent
Power Cable:     Yes
Box:                   Yes, Another Box
Returns:            10 days money back guarantee

The Hoover HWM-V710-W is a washing machine with a 7-kilogram capacity. Here are some features you can expect from this model:
Capacity: The Hoover HWM-V710-W has a 7-kilogram capacity, which is suitable for small to medium-sized households or individuals with moderate laundry needs.

Multiple Wash Programs: This washing machine offers a variety of wash programs to cater to different fabric types and laundry requirements. You can select the appropriate program based on the specific needs of your clothes.

Quick Wash Option: The HWM-V710-W is likely to include a quick wash option, allowing you to wash lightly soiled clothes in a shorter amount of time. This feature is useful when you need to quickly freshen up a small load of laundry.

LED Display and Controls: The machine may feature an LED display that provides information about the selected program, cycle time, and other relevant details. The controls are typically intuitive, making it easy to navigate through the settings and make adjustments.

Delay Start: Some models of the Hoover HWM-V710-W may include a delay start function. This feature enables you to set a time delay for the wash cycle to start later, allowing you to schedule the laundry at your convenience.

Energy Efficiency: Hoover washing machines often prioritize energy efficiency to help reduce electricity consumption and lower your utility bills. Look for models with high energy efficiency ratings to ensure efficient and eco-friendly operation.

Spin Speed Options: The HWM-V710-W may provide different spin speed options, allowing you to adjust the spin intensity according to the fabric type and desired drying level.
It's important to note that while these features are commonly found in Hoover washing machines, the specific details and availability may vary depending on the region and the model's release date. For the most accurate and up-to-date information about the Hoover HWM-V710-W, I recommend referring to the official Hoover website or contacting Hoover customer support directly.
View full details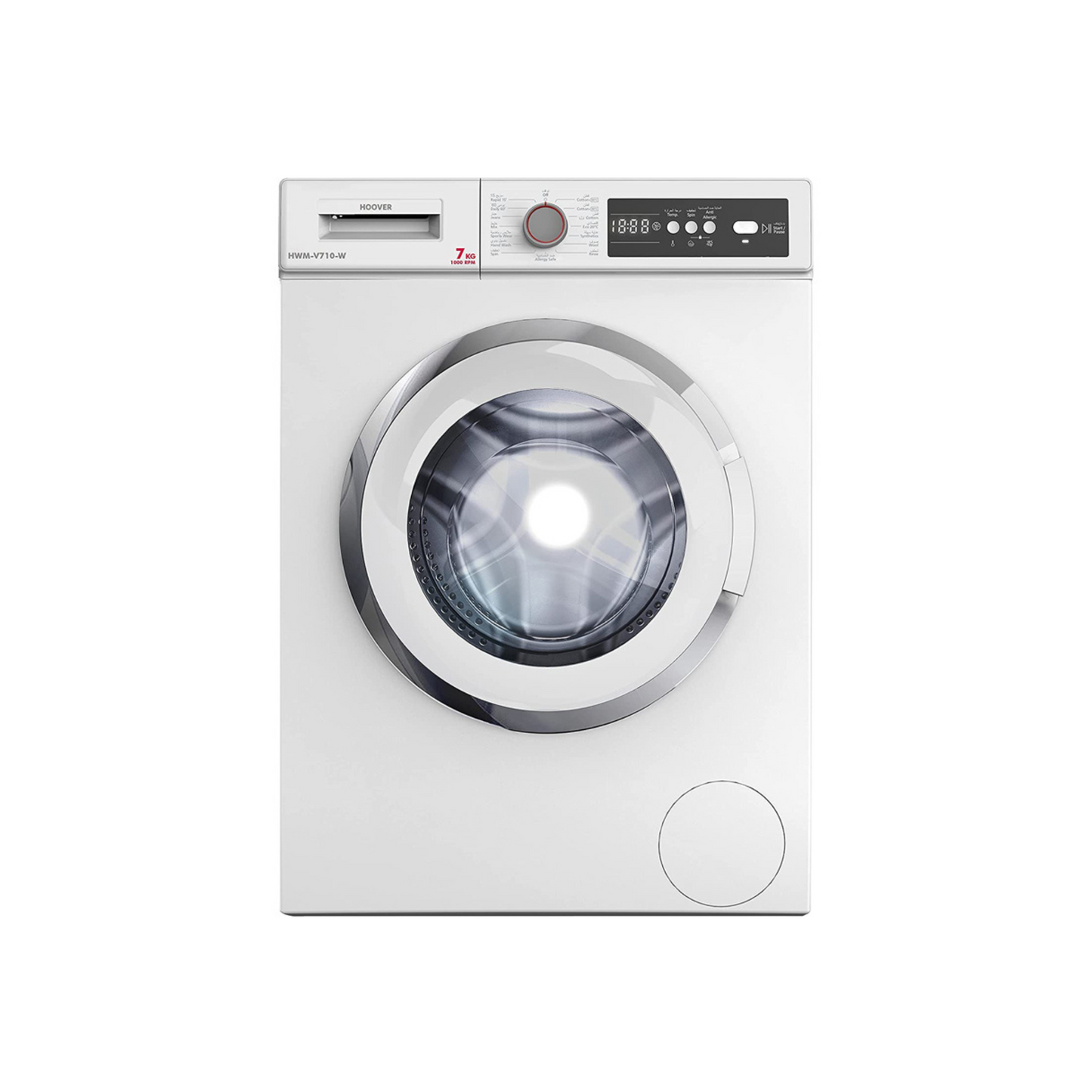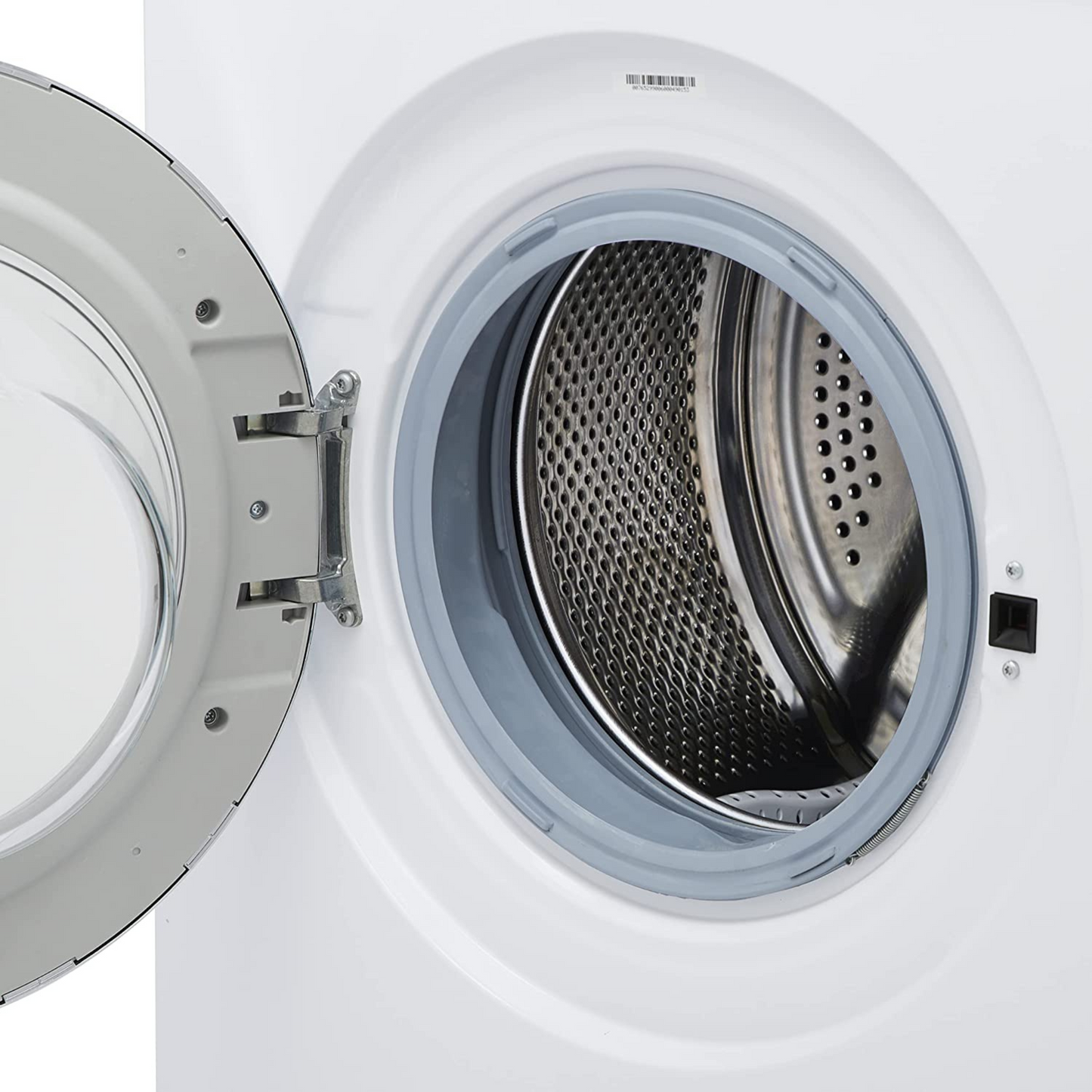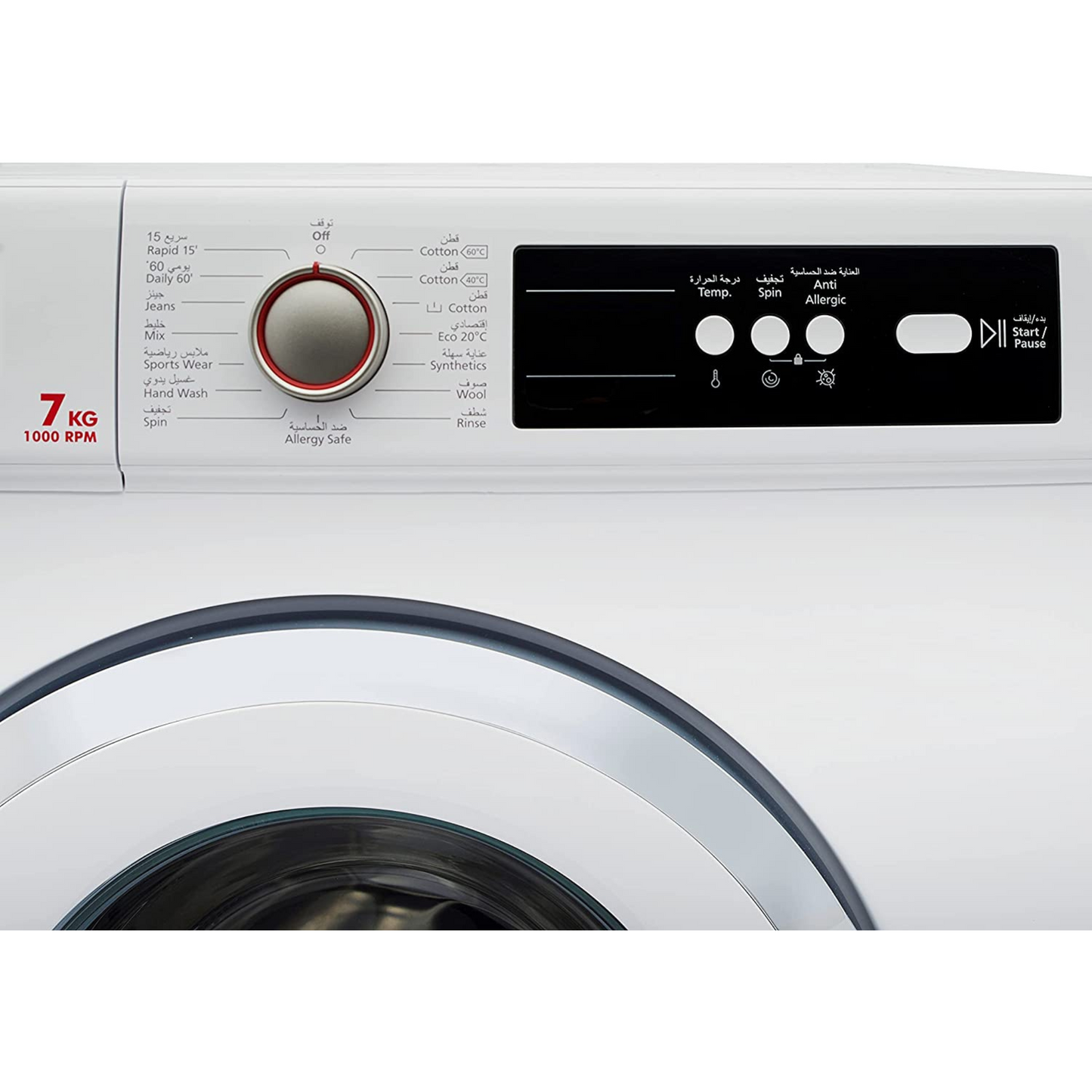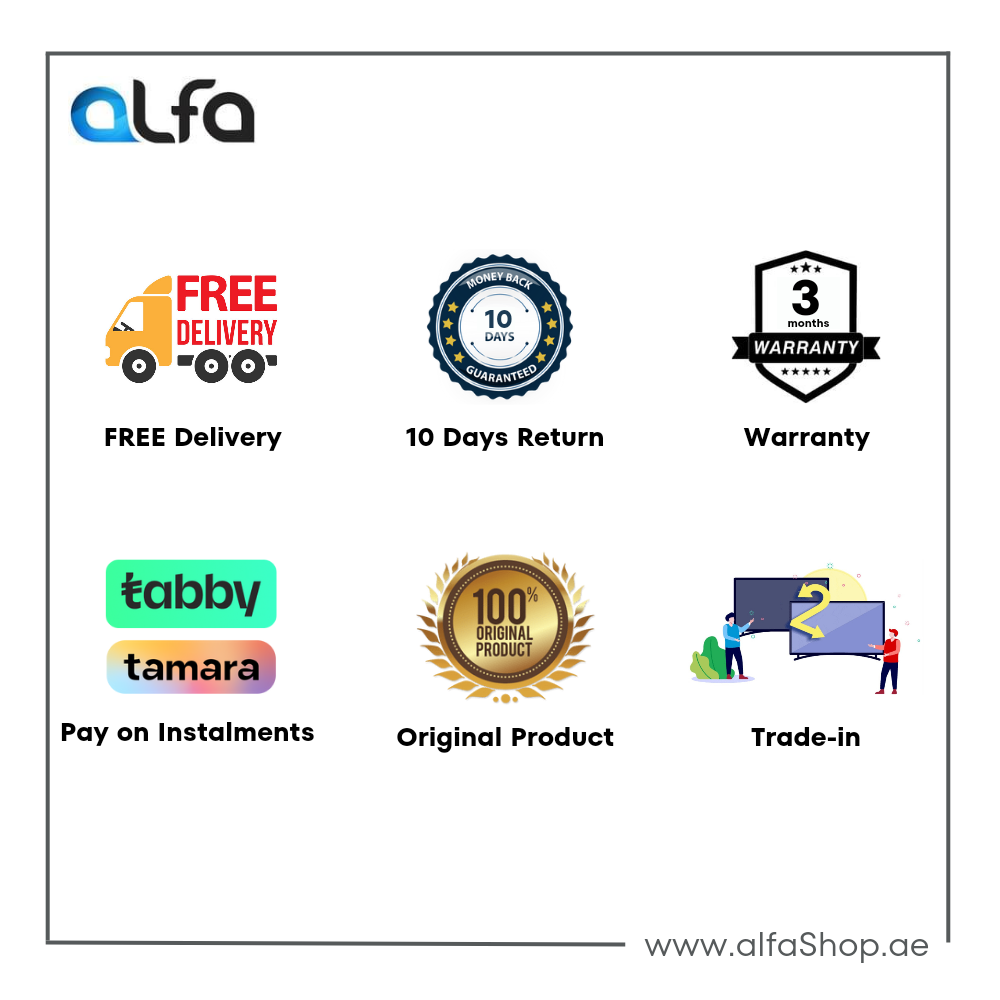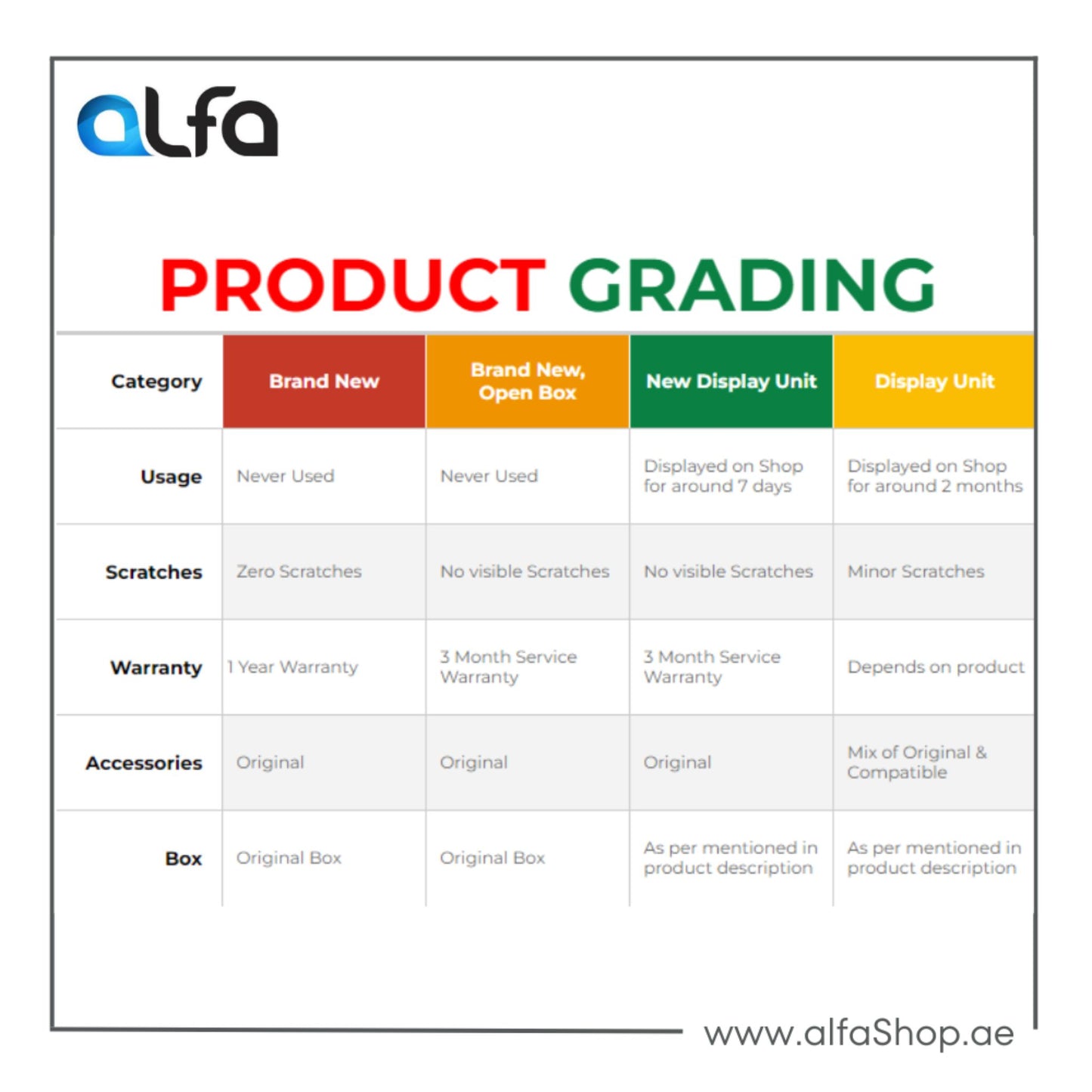 FREE Delivery

FREE Shipping in Dubai, Sharjah & Ajman

10-Days Return

Peace of mind with 10 Days Money Back

Original Products

Get authentic items with Warranty